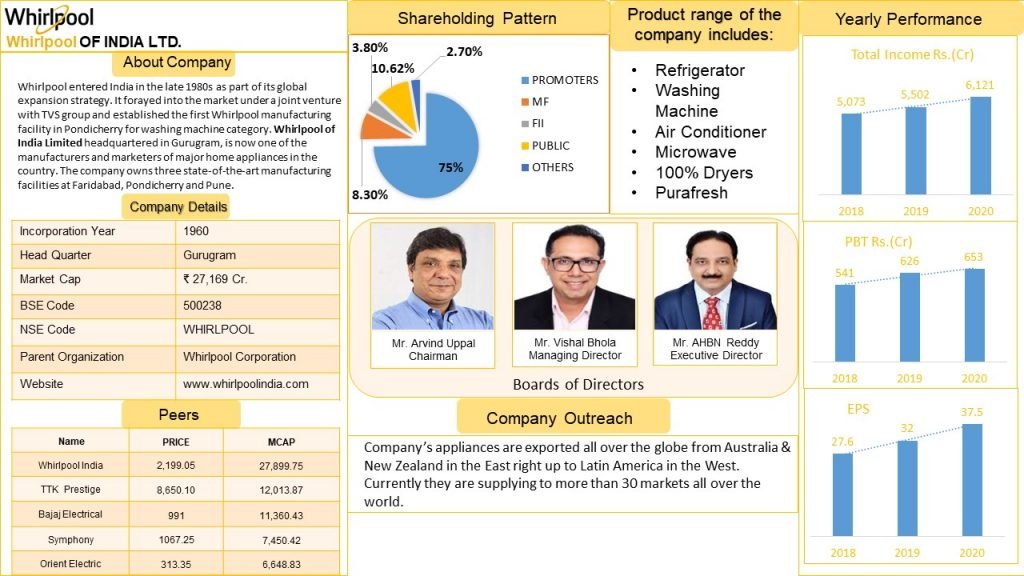 Prepared by: Srishti Khampariya trainee with Finoptions Institute of financial studies pvt ltd.
The report gives an overview of the company's product portfolio, key players, performance etc. Whirlpool of India was established in 1960. The current share price of the company is 2265. The stock has generated an annual return of 7.91%. What are your thoughts about the company's performance and its impact on the share price? Share your views with us in the comment section.
All the information provided in the report is solely for the purpose of learning and understanding financial research and reporting and does not have any commercial intent.
​
financialmodeling #reportwriting #marketanalysis